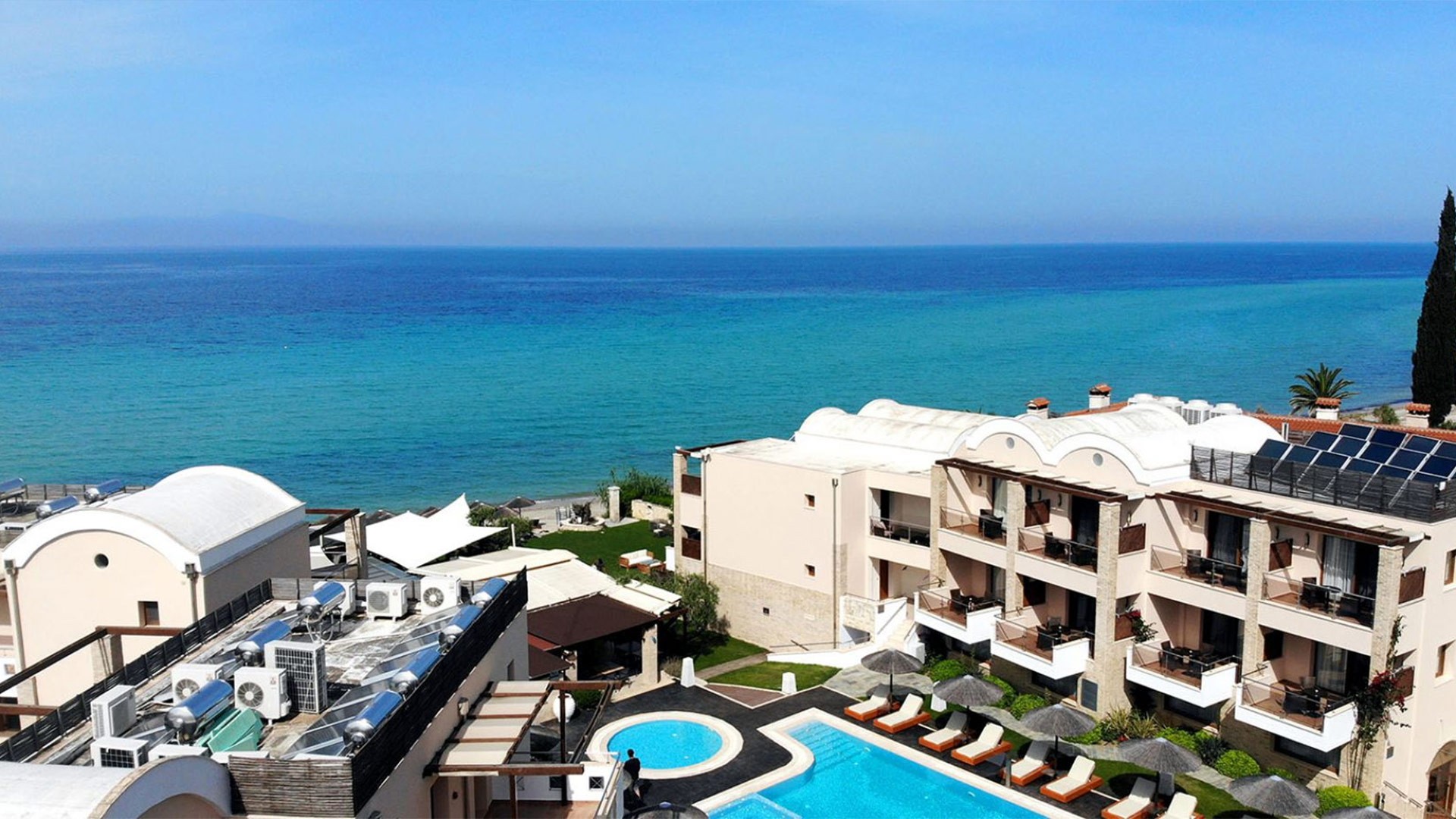 Services
UX/ UI Design
Custom Development
SEO
Year of Implementation
2020
Inspired by the view of Mount Olympus and the color combinations of the sunset in the waters of the Aegean, images that every visitor could enjoy, the Olympion Sunset was created. A luxurious hotel complex situated in the area of Skala Fourka of Halkidiki, which is distinguished for the comfort and elegance of its spaces. Among its latest additions are the modern and fully equipped rooms at the center of Thessaloniki.
In the process of the development and improvement of Olympion Sunset's brand, it was asked from the experienced team of 3ds to create a modern and easy-to-use website that will fully meet the latest needs and requirements of tourism. Particular emphasis was given on the design of a webpage oriented to the philosophy of fast booking - easier application and reservation of rooms through it, as well as to its dynamic presence in the digital world.
In addition, striving for the best possible user experience, special emphasis was placed on the most convenient navigation and user experience (User Experience / User Interface) from both desktop and mobile devices. A highly responsive website was designed so that every visitor could be informed easier about the hotel facilities and the variety of experiences that they could enjoy through its facilities.
Then, SEO actions were taken in order to optimize the website for all search engines. The best onsite practices at the level of structure and technical implementation were applied using a variety of in-house tools while, at the same time, all landing pages were improved, in terms of metadata and header tags with the aim of the best possible indexing by search engines. With the completion of the necessary actions, the domain was registered in the Google Search Console, so that we could obtain better information about the traffic and the behavior of the visitors within the website of Olympion Sunset.
Website